BetSkillsPro examines the most important Premier League developments by answering the key questions that arose from this weekend's slate of action.
How did Pickford avoid punishment?
Here we go again.
The Video Assistant Referee (VAR) was the big talking point from the weekend in light of critical incidents involving Virgil van Dijk and Sadio Mane that took place during Saturday's Merseyside derby.
The offside call against the latter that wiped out a potential stoppage-time winner is something of a moot point, though. Yes, the new interpretation of the handball rule, and its impact on the offside law, is a little confounding and, incredibly, makes things even hazier than last season's armpit nonsense. But, the offside rule is black and white. Mane, by the letter of the law, was offside in the buildup to Jordan Henderson's goal, even if it was by literal millimeters.
But in the scope of the season at large – and perhaps beyond – the first-half incident between Van Dijk and Everton shot-stopper Jordan Pickford casts a much larger shadow. The Dutchman suffered a devastating knee injury after a flying tackle from Pickford that can only be described, frankly, as ludicrous. Liverpool confirmed Sunday that Van Dijk needs surgery, and though no timeline was provided, there are serious concerns that the former PFA Player of the Year could miss the remainder of the campaign.
Somehow, VAR decided not to dish out a booking after the play was ruled offside. As if that somehow negates the infraction.
Offside or not, an outfield player would almost certainly have been punished for serious foul play if the roles were reversed. Yet goalkeepers, as is often the case, are largely free to operate with impunity inside their own area. Why?
Did Liverpool find Toffees' soft spot?
Given that it only took Liverpool three minutes to breach Everton's right-hand side and take the lead, it seems Jurgen Klopp identified it as the Toffees' area of vulnerability in the days leading up to Saturday's clash.
Seamus Coleman was exposed on numerous occasions before he was withdrawn after 31 minutes through injury, as James Rodriguez and an off-color Abdoulaye Doucoure barely protected the Irish right-back. Rodriguez's defensive struggles throughout the affair were exemplified by his ugly tackle on Mane near the end of the first half, while Doucoure drifted into a redundant central position in the moments preceding the Senegalese's early opener.
Coleman's replacement, Ben Godfrey, is a promising center-back and could form an air-tight partnership with Mason Holgate in the future, but he was an awkward fit at full-back. The two more natural options to cover Coleman's absence in Carlo Ancelotti's squad – Holgate and Jonjoe Kenny – are also currently in the treatment room.
Everton's resources are being tested after only five league matches.
What formation was that, Pep?
Some onlookers deduced that Pep Guardiola started with a 3-3-1-3 formation in Saturday's 1-0 win over Arsenal but, in truth, it was a changeable shape ahead of Ruben Dias, who spent much of the match sweeping up and dictating play behind Manchester City's defense.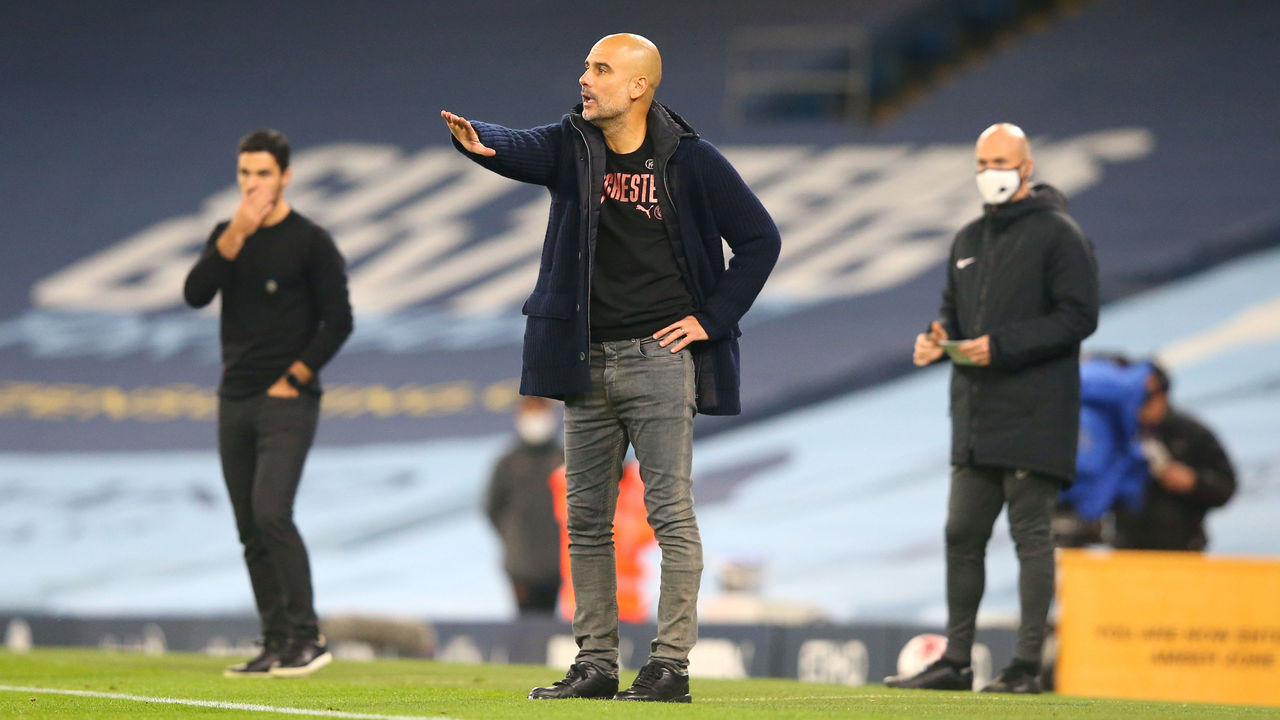 Players popped up in unfamiliar positions. Joao Cancelo sometimes partnered Rodri in central midfield and sometimes assisted Kyle Walker – a right-sided center-back, for the most part – with the threat of Pierre-Emerick Aubameyang. Bernardo Silva buzzed around between Guardiola's defense and attack, and Raheem Sterling sat in deep midfield for a while. Nathan Ake was an unadventurous left-back.
Guardiola undoubtedly felt the need to spring surprises against his former assistant Mikel Arteta, but it was a hyper-eccentric setup – even by the former Barcelona and Bayern Munich handler's standards.
Can Chelsea cut out errors with that defense?
In an attacking sense, Chelsea's 3-3 draw with Southampton had plenty of positives. Timo Werner and Kai Havertz both got off the mark in the Premier League, with the former particularly impressive as he flummoxed Jan Bednarek and repeatedly ran behind Southampton's rearguard.
But defensively, it was the same old story. Havertz surrendered possession before Danny Ings notched the Saints' first goal, while Kurt Zouma's tame backpass and Kepa Arrizabalaga's weak attempt to dispossess Che Adams foreshadowed Southampton's second.
"We have to not give those goals away," Frank Lampard said post-match. "We are making individual mistakes in games, and it gives other teams chances at all times. It is something we need to get better at."
Zouma and Andreas Christensen don't appear to form a strong-enough duo for a trophy-chasing club, and it's fanciful to think 36-year-old Thiago Silva will be able to sort it out on its own. This is what happens when an exorbitant summer spree primarily concerns attacking players, but at least it's entertaining (for neutrals).
Does Walcott have enough bite?
Theo Walcott made his first Southampton appearance in 14 years in the weekend wrangle at Stamford Bridge and, in a recent interview with BBC 5 Live, insisted he hadn't returned to his boyhood club "to put my feet up."
But the on-loan winger will soon learn the extreme demands of working under Ralph Hasenhuttl.
The Saints play with one of the most intense presses in the top flight. Last season, Nathan Redmond – who played on the opposite flank to Walcott against Chelsea – attempted more tackles than Leicester City center-half Caglar Soyuncu and blocked more passes than Manchester United's uncompromising right-back Aaron Wan-Bissaka.
Walcott, 31, will have to adapt quickly if he wants to operate as effectively as Redmond and Stuart Armstrong as hard-hitting narrow wingers.
Wan-Bissaka, attacking force?
If the aforementioned Wan-Bissaka develops into a legitimate offensive threat, watch out. The Manchester United right-back scored his first professional goal in Saturday's win over Newcastle, unleashing a rocket into the roof of the net that left fans and teammates stunned.
"We didn't know he could shoot," Bruno Fernandes joked after the 4-1 victory at St James' Park. Fair enough, he rarely does; Wan-Bissaka has attempted two shots in 270 minutes this season.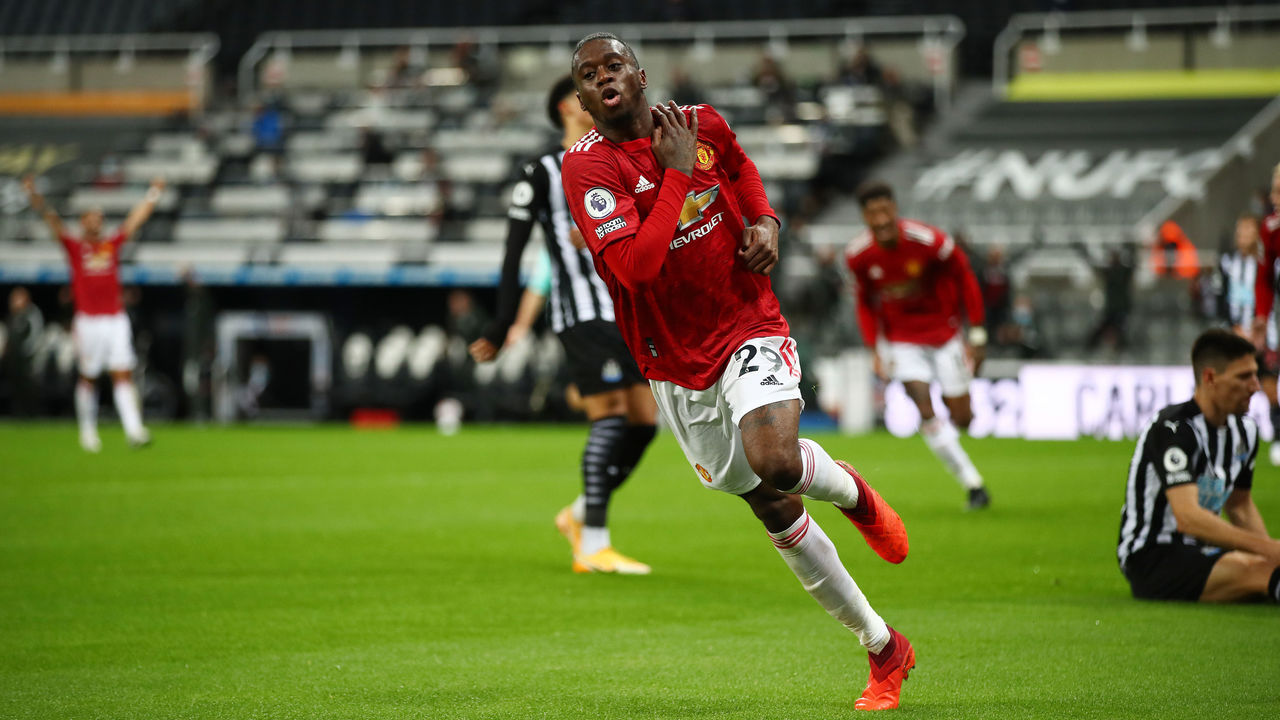 "It's difficult to believe that he can score because we never see him shoot," Fernandes added. "We were joking to him in the dressing room, saying that we all thought he wanted to cross and he had a bad one and scored."
The 22-year-old is a force of nature defensively, but if he can match that output – or even come close to it – at the other end, then we'll be looking at one of the most dominant full-backs in the world, full stop.
Can Kane keep on playing out of his mind?
On the basis of Sunday's result against West Ham United, he'll certainly have to.
Tottenham's 3-0 lead against the Hammers slipped away in the final 10 minutes, undoing all of Harry Kane's work in the first half. The 27-year-old set up Spurs' opening goal with a deep, arching pass to Heung-Min Son, and he recorded two of his own to give them what seemed an insurmountable advantage at the half. His movement was sensational, highlighting his ability to get up and down the pitch in a short amount of time. Kane even blocked shots in Tottenham's own end, showing an undying commitment to defense that manager Jose Mourinho would probably like to see from his own defenders.
On a personal level, Kane's never been better. He's set a Premier League record for goals and assists (12) through the first five matches of a season, and he's reminded everyone of his qualities, not only as a striker, but as a provider, leader, and all-around player. Kane missed a considerable amount of time due to injury – there was a time when his ankles looked completely shot – but those issues seem to be well and truly behind him.
In all, Kane recorded 69 touches against West Ham, more than midfielders Moussa Sissoko and Tanguy Ndombele. Though only three of Kane's touches came in the penalty area, he still managed to change the game. Too bad his teammates didn't follow suit.