Do you remember the start of the season? It feels like a long, long time ago, because it was. Back in August, VAR was still in its infancy, Mauricio Pochettino was still managing Tottenham Hotspur, and Manchester United were still very, very bad.
In the early stages of the 2019-20 campaign, Ole Gunnar Solskjaer had every reason to worry about his job. United had suffered their worst start to a season in three decades and dropped into the bottom half of the Premier League table. They were closer to the relegation zone than they were to the top four. Pochettino and Unai Emery were sacked for similarly poor runs of form at Tottenham and Arsenal, respectively. Solskjaer survived.
Fast forward to the present day and the picture isn't so bleak. United are unbeaten in 17 games, a point off the Champions League places, and banging in goals on the regular. With a 3-0 stroll Thursday against Aston Villa, the Red Devils became the first team in Premier League history to win four consecutive games by three goals or more.
It's tempting to give Bruno Fernandes, the electrifying midseason signing from Sporting CP, full credit for the change in fortune. He's been involved in 13 goals since February – more than any other Premier League player in that time – but he's not the only one producing. Far from it.
United's front three – a whirl of motion featuring Mason Greenwood, Anthony Martial, and Marcus Rashford – has scored more goals than Liverpool's famous trio combined. Nemanja Matic has reoriented himself at the base of United's midfield, kick-starting moves with effective 20-yard passes and dropping deep to reinforce the defense. Even Paul Pogba, who was sidelined with an ankle injury and a sure bet to leave the club as recently as January, is smiling again and, if reports are to be believed, ready to commit his future to Old Trafford after a year-and-a-half of speculation.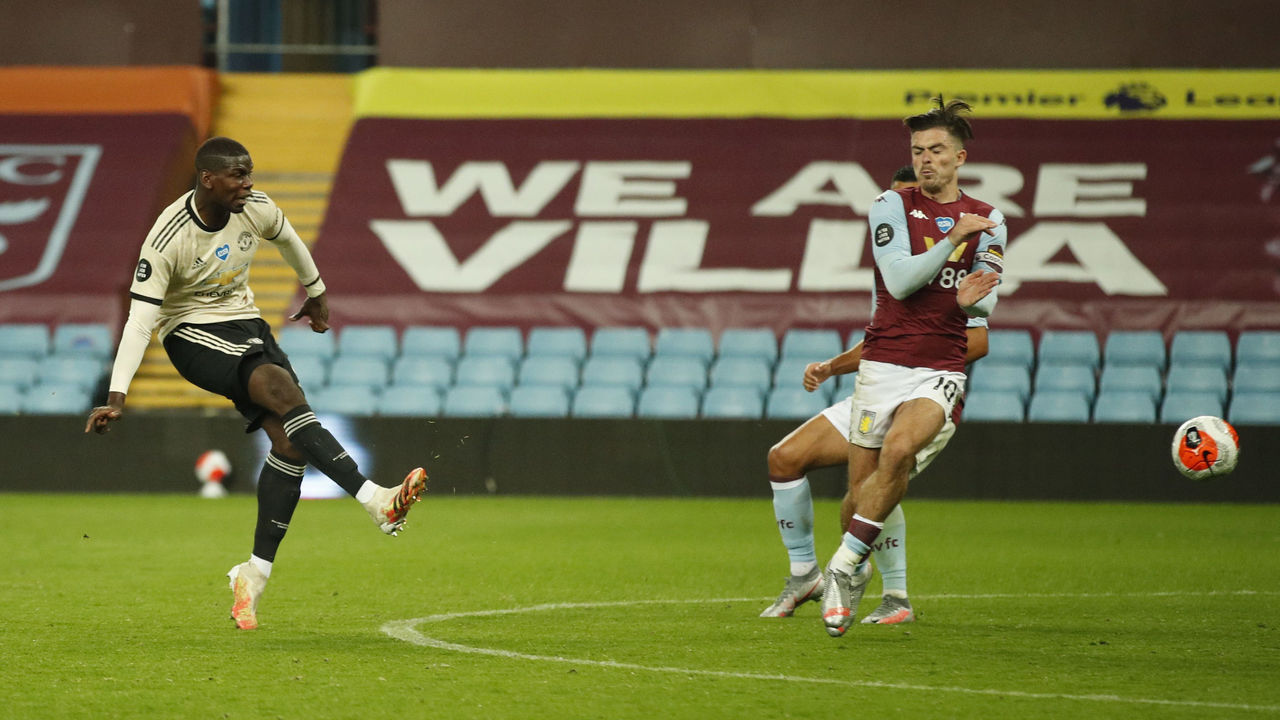 United are finally coming together as a team, striking a balance they haven't had in years. But it's not as sudden as it seems. A revival of sorts has been percolating for some time. They've been devastating on the counter for several months now, and while it was a crutch before, it's now one of several tools at their disposal. Games against lesser teams are no longer a painstaking chore but a walk in the park. The full-backs are doing a better job pushing forward and Fernandes is causing enough chaos between the lines to scramble defenders' radar.
Remember, United had an exceptionally difficult time breaking down teams that sat back and absorbed pressure. They were the Premier League's biggest paradox: efficient and clinical against the top six and absolutely despondent against relegation fodder. For that reason, the recent wins over Norwich City, Brighton & Hove Albion, Bournemouth, and Villa mean a great deal.
This isn't beginner's luck, either. Yes, Solskjaer went his first 12 matches without defeat, tying Maurizio Sarri's record for the longest unbeaten start in Premier League history. This run is different. The feel-good factor that followed Jose Mourinho's reign of terror has long vanished. Instead, Solskjaer has adopted a game plan that gets the best out of his players. United's turnaround is about much more than pure emotion.
Everything works with Fernandes in a quasi No. 10 role. He's facilitating United's build-up play and firing more shots toward goal. Fernandes has also helped Pogba, taking the attacking burden off a player that's slagged too often for a lack of production. With the Portuguese international slightly ahead of him, Pogba is less likely to be double-marked and, as a result, more likely to slip undetected into dangerous scoring positions.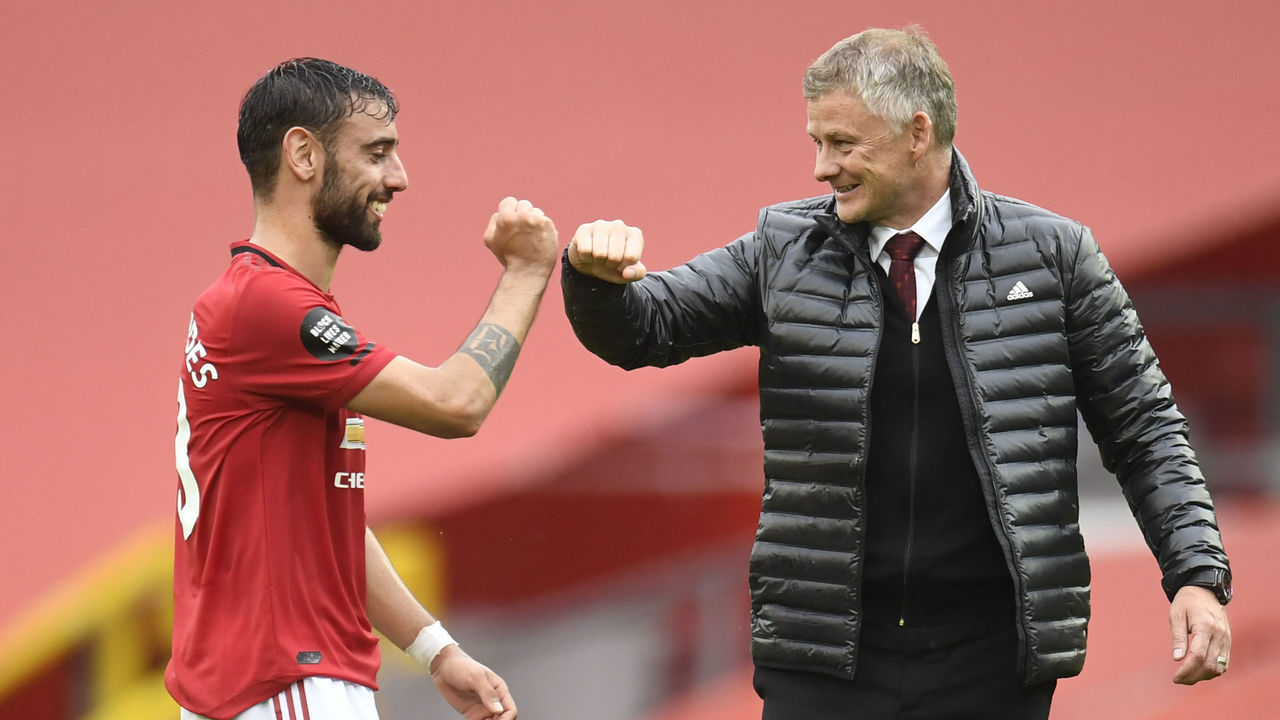 Fernandes may be the nucleus of United's slippery attack, but Martial is just as important. He's undergone a massive transformation of his own. Criticism of his work rate has turned to praise. Martial's much better with his back to goal, and when there's a 50-50 ball, he has a much better chance of winning possession.
The Frenchman has a good teacher in Solskjaer – a former poacher who made a living probing the penalty area – and an unlikely one in Odion Ighalo. A January signing out of left field, Ighalo has brought more to the club than anyone ever expected.
"Odion is a seasoned No 9," Solskjaer told Sky Sports. "He's played that position his whole career, whereas Anthony has played more out on the wing. Odion is helping on the training pitch, in terms of his movement, hold-up play and just being himself … Anthony's learning off an experienced center-forward."
Then there's Greenwood. The youngest of the crop at just 18 years of age, the academy graduate has made it impossible for Solskjaer to keep him out of the starting lineup. He's a violent striker of the ball, converting 29% of his shots in the Premier League thus far. Many of his attempts come from nontraditional angles. He's doing a lot more than straddling the offside line.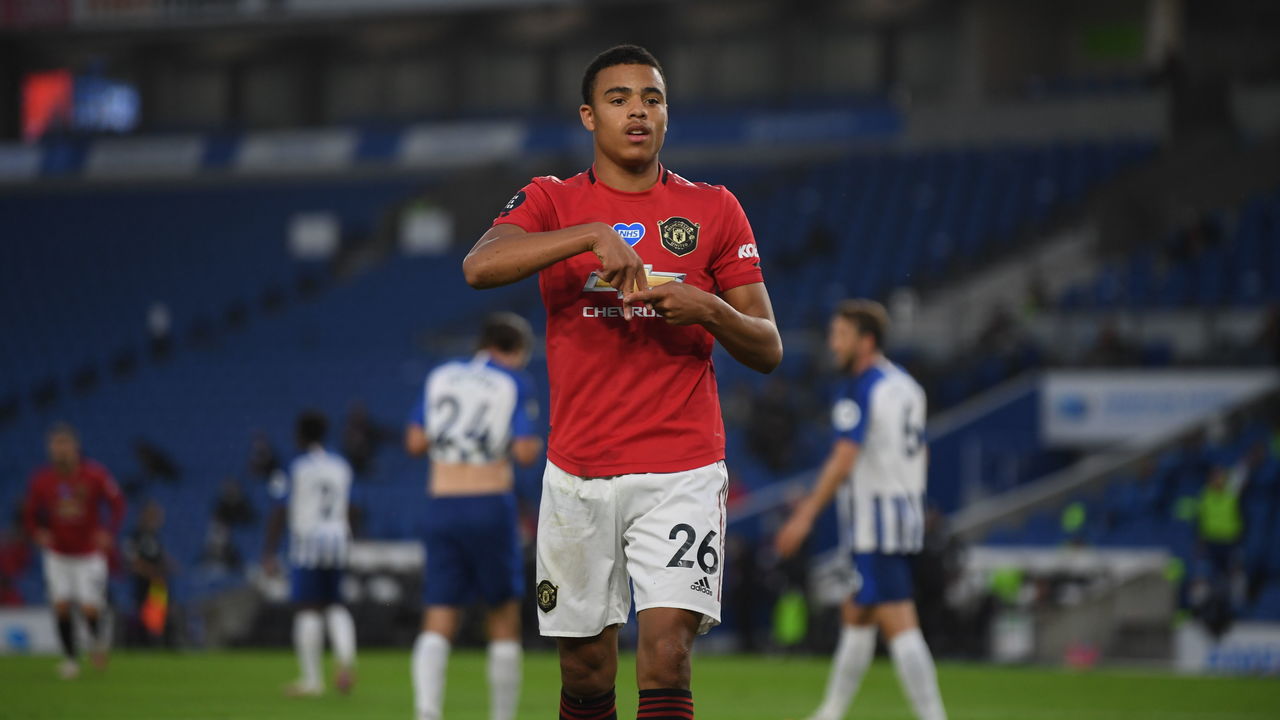 It certainly helps that Greenwood is two-footed. Defenders don't know whether they should push him to his left or his right. Recent evidence suggests it doesn't matter. Among teenagers that have starred for United, only Wayne Rooney, Bryan Kidd, and George Best have scored more goals in a single season than Greenwood. And he still has time to add to his tally.
But it would've been difficult to unleash all that attacking power without Matic in the team. Gone are the days when the Serbian would partner Scott McTominay in an ultra-defensive – and soul-sucking – midfield two. While he still gets caught in possession from time to time, the 31-year-old is providing more security to the backline, dropping between the center-backs to create a de facto back three when the full-backs decide to join the attack.
Add it all up and you have a functional team. Who would've thought?