The fight for Champions League qualification is heating up. Here, BetSkillsPro looks into the remaining four matches for the Premier League clubs in contention and assesses their chances of reaching Europe's leading club competition.
2. Manchester City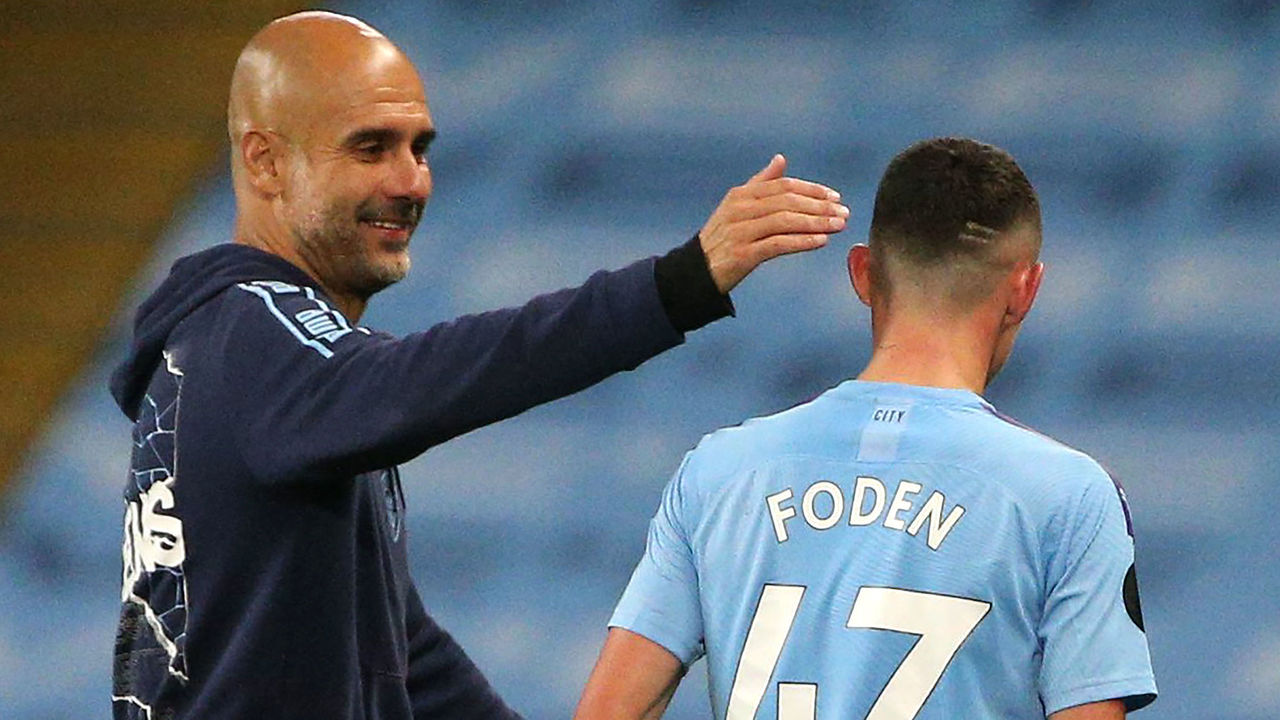 With Manchester City's Premier League title defense over, Pep Guardiola will focus on keeping his senior players fresh for FA Cup and Champions League commitments. As a result, Phil Foden, Eric Garcia, and Tommy Doyle could soon be joined by fellow academy graduates Taylor Harwood-Bellis, Cole Palmer, and Felix Nmecha on top-flight duty.
Even if results dip as youngsters are handed first-team opportunities, it would take a gargantuan slump for City to surrender a place in the top four. It seems the only way Guardiola's gaggle could fail to reach the Champions League next season is if City's appeal against their two-year European ban is denied later this month.
If that happens, fifth place will be good enough for a spot in the Champions League, and some City players could seek moves to teams assured of a role in UEFA's flagship competition. The next few weeks are crucial to the short-term future of the City Football Group's project in east Manchester.
| DATE | MATCH | POINT PREDICTION |
| --- | --- | --- |
| July 11 | Brighton & Hove Albion (A) | 3 |
| July 15 | Bournemouth (H) | 3 |
| July 21 | Watford (A) | 0 |
| July 26 | Norwich City (H) | 3 |
Total points = 78
3. Manchester United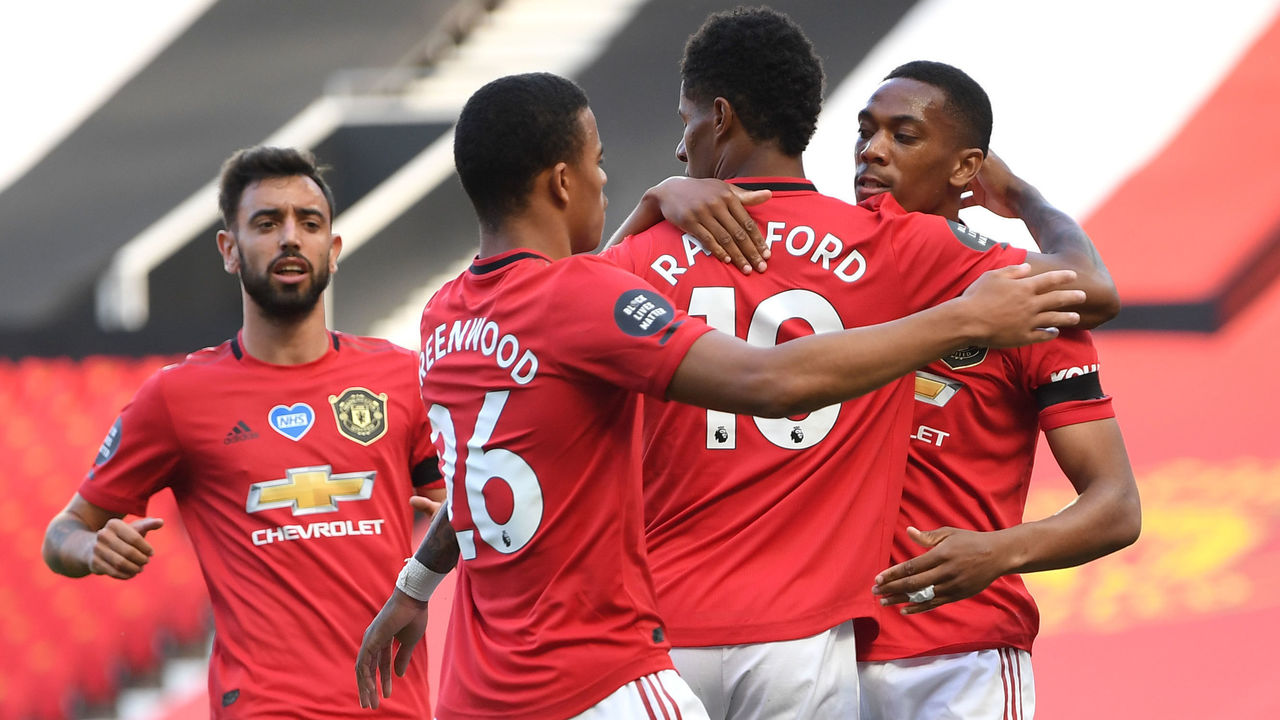 Manchester United's season can be defined by three phases. The first was an erratic haul in which they lost eight of their first 24 matches, and the second was marked by an unbeaten run following Bruno Fernandes' arrival in January.
The third phase has hinged on the insertions of Paul Pogba and Mason Greenwood into the starting XI. The pair have started each of United's last four league affairs in place of Fred and Daniel James, respectively, and the contrast in quality has been stark.
With Pogba and Greenwood together from the first whistle, United have been an attacking juggernaut, outscoring opponents Sheffield United, Brighton & Hove Albion, Bournemouth, and Aston Villa by a combined 14-2 over the four-match stretch. And their final four fixtures are only marginally more demanding than the previous quartet. If Leicester City know their European fate by the last matchday, United could finish the campaign in flawless form.
| DATE | MATCH | POINT PREDICTION |
| --- | --- | --- |
| July 13 | Southampton (H) | 3 |
| July 16 | Crystal Palace (A) | 3 |
| July 22 | West Ham United (H) | 3 |
| July 26 | Leicester City (A) | 3 |
Total points = 70
4. Chelsea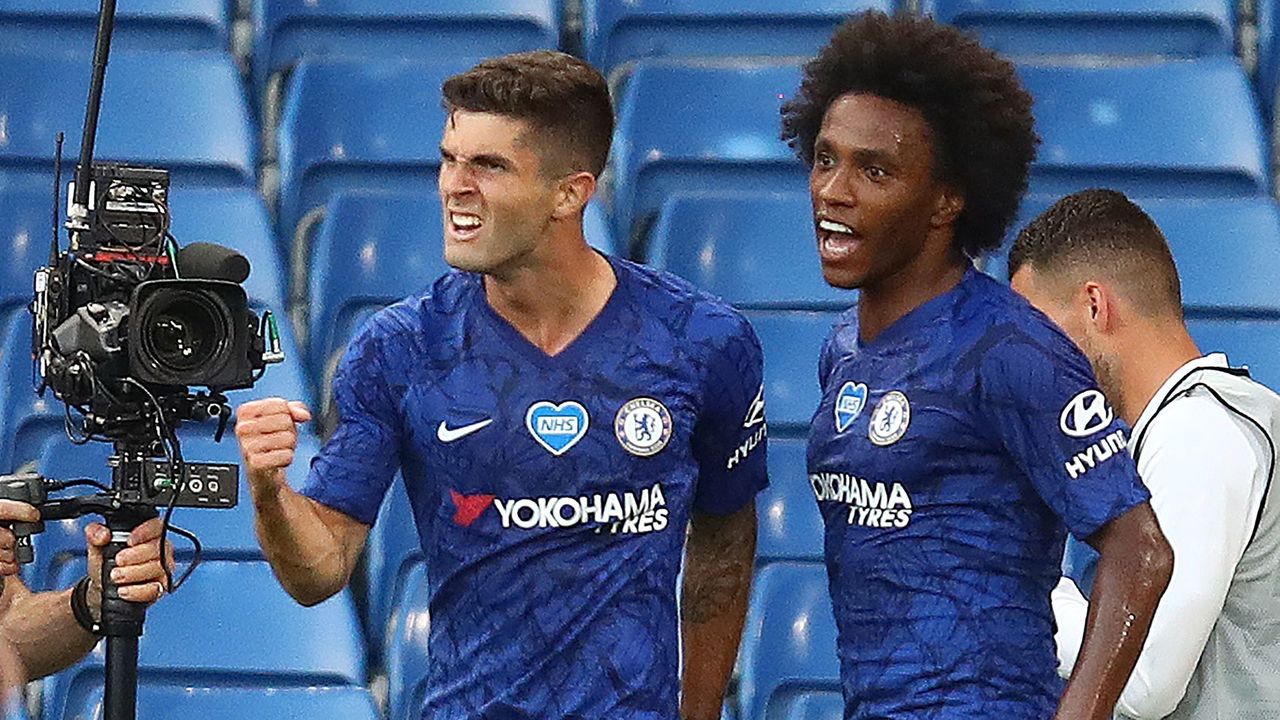 Chelsea are nothing if not entertaining. Take Tuesday's frenetic 3-2 victory over Crystal Palace, for example. For the bulk of the match, Chelsea were dominant as Willian and Christian Pulisic ran a sluggish Palace ragged.
Frank Lampard's charges twice had two-goal leads halved and nearly coughed up an added-time equalizer that pinged off the post. The result was a microcosm of a largely successful campaign riddled with offbeat showings – like the defeat days earlier at lowly West Ham United – and a worrying tendency to switch off. It makes predicting their run-in that much trickier.
Still, Chelsea have comfortably laid claim to a top-four spot since October, and customary Champions League ambitions will be heightened as the club looks to ensure newcomers Timo Werner, Hakim Ziyech, and potentially Kai Havertz take part in Europe's premier contest next year.
| DATE | MATCH | POINT PREDICTION |
| --- | --- | --- |
| July 11 | Sheffield United (A) | 1 |
| July 14 | Norwich City (H) | 3 |
| July 22 | Liverpool (A) | 1 |
| July 28 | Wolverhampton Wanderers (H) | 3 |
Total points = 68
5. Leicester City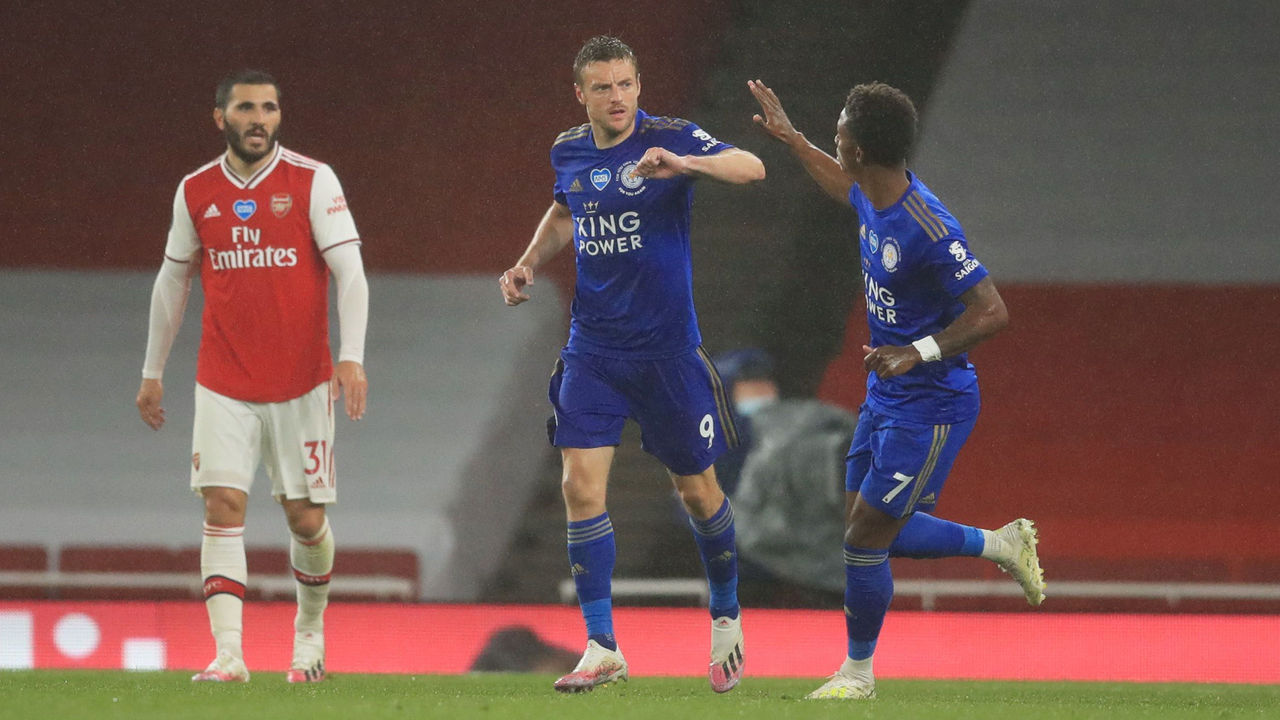 The end of the 2019-20 campaign can't come soon enough for Leicester City. Brendan Rodgers' Foxes are crawling over the line with seven defeats in their last 17 league outings after losing just twice in the opening 17.
A recently quashed dry spell for Jamie Vardy, an injury to Wilfred Ndidi, a lack of production from the flanks, and Ricardo Pereira's absence since the resumption were contributing factors as Leicester watched their lock on third place dissolve.
They now sit fourth – just one point up on Manchester United – ahead of a tricky run-in, and a visit from the Red Devils on the last matchday could determine their place in Europe. Rodgers and Co. will know by then if City's ban is upheld, meaning fifth place might be enough to secure a Champions League spot for the first time since the shock quarterfinals run in 2016-17.
| DATE | MATCH | POINT PREDICTION |
| --- | --- | --- |
| July 12 | Bournemouth (A) | 3 |
| July 16 | Sheffield United (H) | 3 |
| July 19 | Tottenham Hotspur (A) | 1 |
| July 26 | Manchester United (H) | 0 |
Total points = 66
6. Arsenal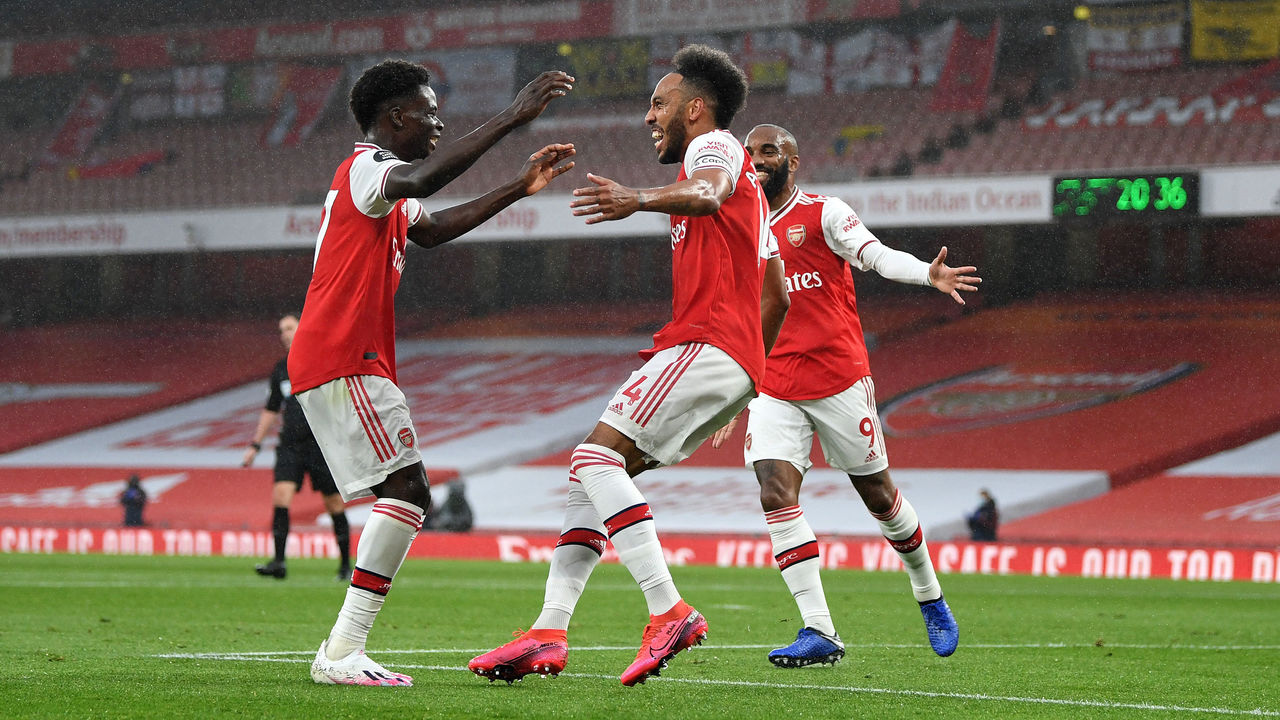 Ambitions have shifted at Arsenal, as the once-perennial Champions League competitors embark on a rebuild that has as much to do with the quality of the product on the pitch as it does with repairing a flawed culture and years of mismanagement.
It appears Arsenal's wait for a place in the continent's top tournament will extend to a third year, and not even a spot in the Europa League is guaranteed after their end-of-season push was too little, too late. Still, by nearly every metric, the Gunners have improved under Mikel Arteta, and a revived pipeline from the academy has injected much-needed potential and pride into a roster previously lacking in both departments.
However, Arsenal have been poor under Arteta when it comes to securing results. Including Tuesday's 1-1 draw with Leicester, the Gunners have lost 12 points from winning positions in 16 league outings under the Spaniard. Slash that shortfall in half, and Arsenal would be in a very different position.
| DATE | MATCH | POINT PREDICTION |
| --- | --- | --- |
| July 12 | Tottenham Hotspur (A) | 3 |
| July 15 | Liverpool (H) | 0 |
| July 21 | Aston Villa (A) | 3 |
| July 26 | Watford (A) | 3 |
Total points = 59
7. Wolverhampton Wanderers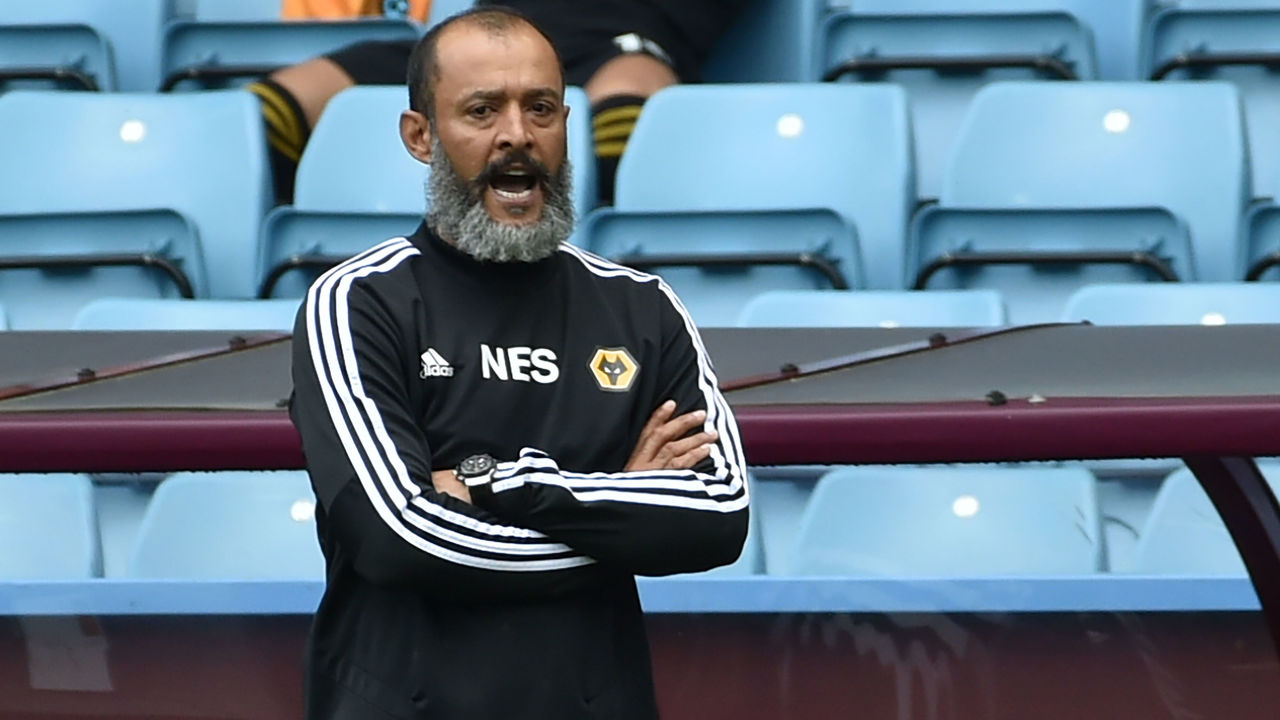 Nuno Espirito Santo's men emerged from the hiatus in good form with a string of clean-sheet victories against West Ham, Bournemouth, and Aston Villa. Just as a first-ever Champions League berth beckoned, Wolves welcomed Arsenal to the Molineux two points off the top four.
The Gunners outperformed a listless Wolves side, and the gap bulged to five. Following Wednesday's stoppage-time defeat to Sheffield United, that margin is now seven. It's all a bit sterile, and they've picked an inopportune time to run out of gas. Santo, who's used the fewest number of players in the league this season (20), could benefit from some depth in his ranks.
Regardless of the outcome, this term has been an undeniable success for Wolves. A year after returning to the top flight with a stellar seventh-place finish, they look to replicate that standing while excelling in the Europa League, a welcomed distraction that often undermines domestic form.
| DATE | MATCH | POINT PREDICTION |
| --- | --- | --- |
| July 12 | Everton (H) | 3 |
| July 15 | Burnley (A) | 1 |
| July 20 | Crystal Palace (H) | 1 |
| July 26 | Chelsea (A) | 0 |
Total points = 57
8. Sheffield United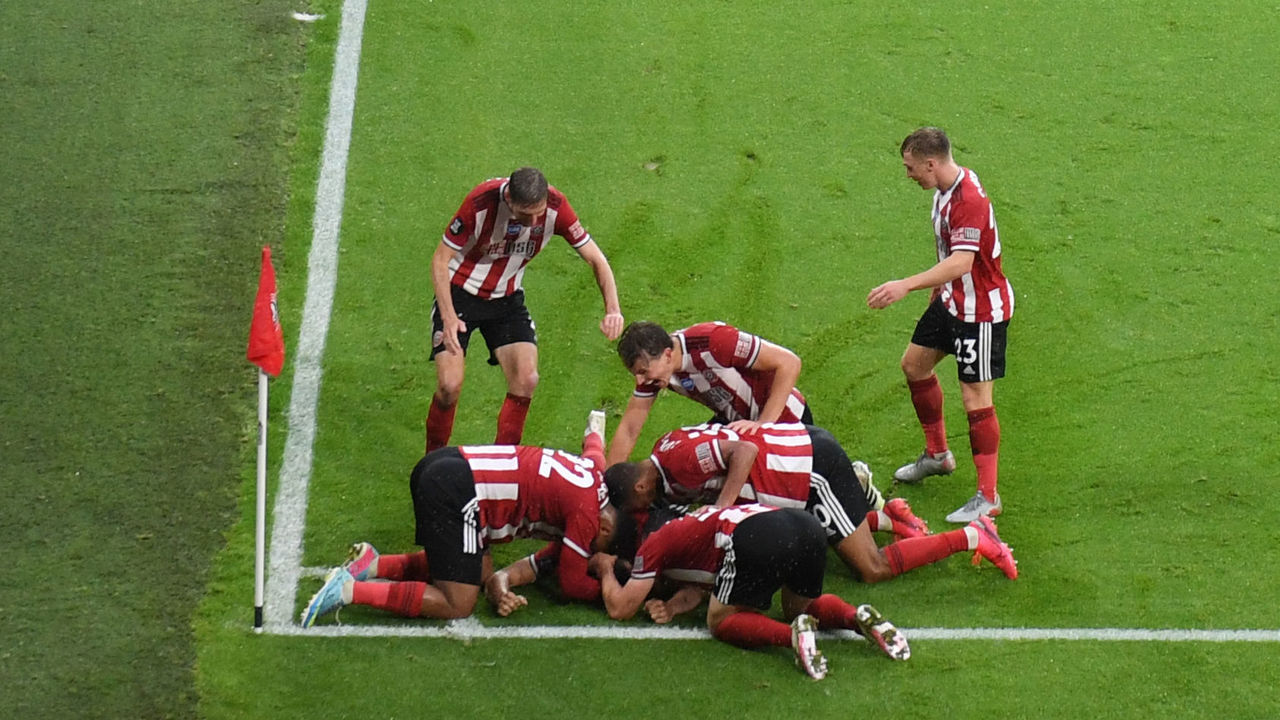 Perhaps it's felicitous that a Sheffield United side expected to accomplish nothing is proving impossible to count out. A scoreless draw at Aston Villa and successive 3-0 thrashings against Newcastle United and Manchester United threatened an improbable European push.
The Blades' bag of surprises had yet to run bare, though, as Chris Wilder's lot then claimed a 3-1 victory over Spurs before John Egan decided to transform into 1990s Ronaldo. Egan opened his top-flight account with an 80th-minute equalizer at Burnley before snatching a 92nd-minute winner days later against Wolves that drastically altered both clubs' continental plans.
Sheffield United could narrowly miss out on a Europa League spot, and that might not be a bad thing for a club with modest resources. There's a benefit to prioritizing endurance over fleeting success, and for a side that has exceeded even the wildest of expectations, it would be daft to expect anything less.
| DATE | MATCH | POINT PREDICTION |
| --- | --- | --- |
| July 11 | Chelsea (H) | 1 |
| July 16 | Leicester City (A) | 0 |
| July 20 | Everton (H) | 1 |
| July 26 | Southampton (A) | 3 |
Total points = 56
9. Tottenham Hotspur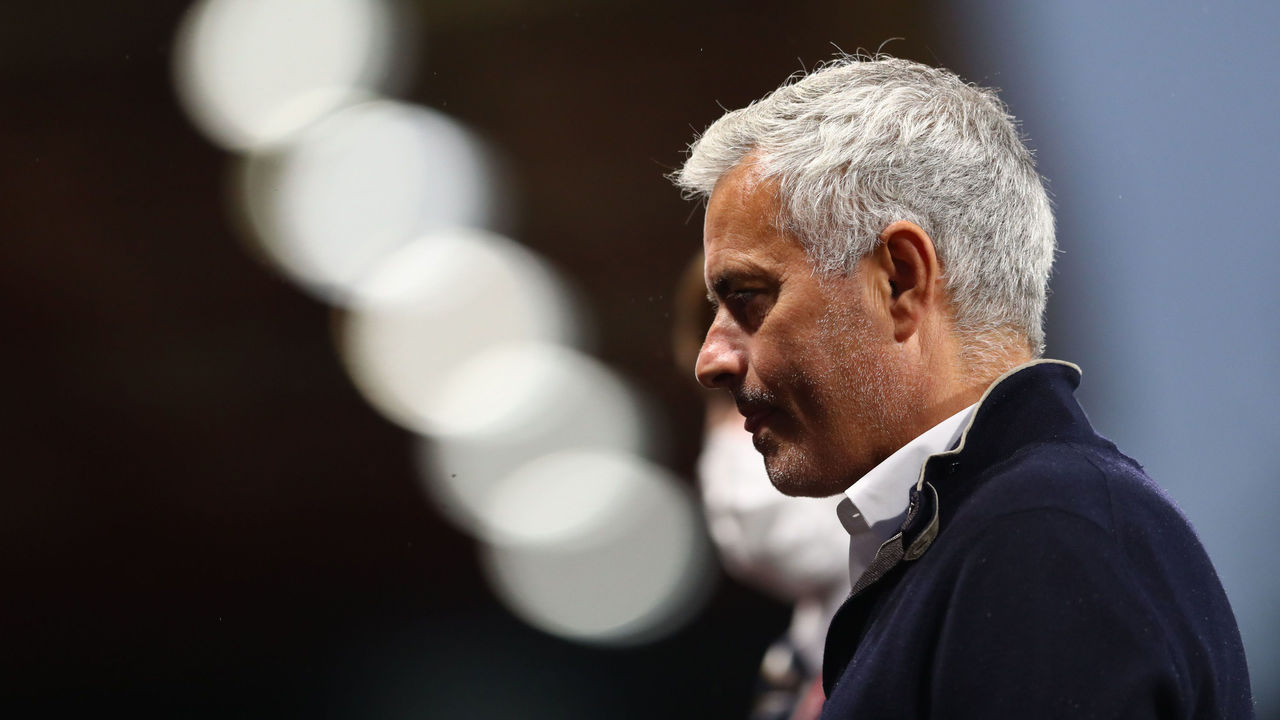 Like paint on a tractor left to rust in the sun, what little luster accompanied Jose Mourinho's appointment at Tottenham has now completely worn off. They've been dreadful to watch, and while the clubs surrounding them in the table display ambition, Spurs are worryingly stagnant.
On Thursday, they registered zero shots on target in 102 minutes of football against a Bournemouth side that gets turned over more frequently than hotel bed sheets. It was the first time Bournemouth didn't concede a shot on target in the Premier League. Ever.
On track for their lowest points total since 2011, Spurs now look set to miss out on European football for the first time in a decade. A year on from appearing in the Champions League final, Tottenham look bereft of ideas under Mourinho. Who could have predicted that?
| DATE | MATCH | POINT PREDICTION |
| --- | --- | --- |
| July 12 | Arsenal (H) | 0 |
| July 15 | Newcastle United (A) | 1 |
| July 19 | Leicester City (H) | 1 |
| July 26 | Crystal Palace (A) | 3 |
Total points = 54
10. Burnley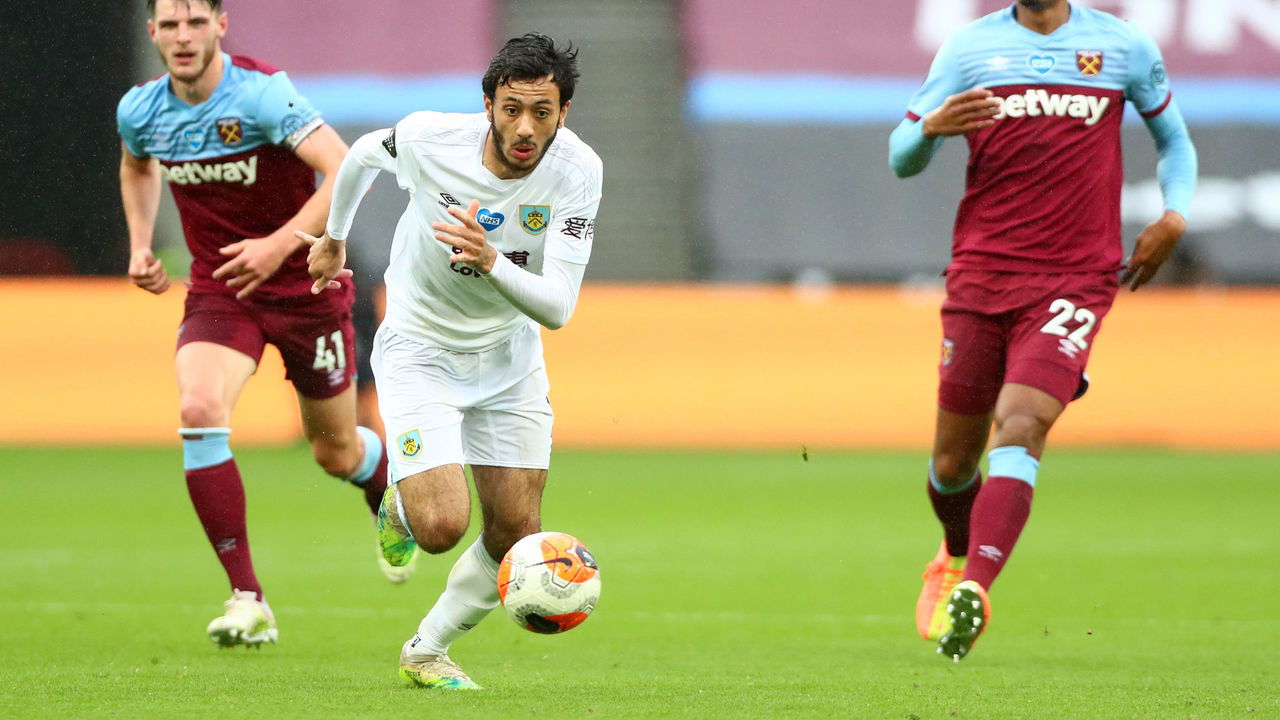 What are Burnley doing here?
Sean Dyche's unapologetically primitive collective is on course to gatecrash the top half for the second time in three years and could even finish above 2018-19 Champions League finalists Spurs in the process. It's not pretty stuff from the Clarets – they've smashed the highest number of wayward long balls and struck the fewest shots in the penalty area – but, somehow, it's effective.
However, with the exception of 20-year-old winger Dwight McNeil, there's no evidence of an exciting generation emerging at Turf Moor, and the reliable spine of Ben Mee, Jack Cork, Ashley Westwood, and Ashley Barnes is beginning to creak with a combined age of 121. Dyche may not be able to take this team any further and has probably earned a gig at a bigger club, but can he refine his agricultural approach for a more demanding fan base?
| DATE | MATCH | POINT PREDICTION |
| --- | --- | --- |
| July 11 | Liverpool (A) | 0 |
| July 15 | Wolverhampton Wanderers (H) | 1 |
| July 18 | Norwich City (A) | 3 |
| July 26 | Brighton & Hove Albion (H) | 1 |
Total points = 54